HRE Series RC1 Wheels
Most people know that racing wheels need to be lightweight, but the key is creating a set that any racing team can use with confidence for multiple seasons without issue.HRE Wheels has proven they know the formula to the perfect racing wheels and have now expanded their offerings with the Series RC1 at a more affordable price.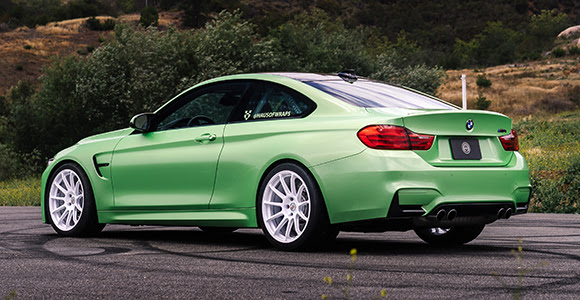 BMW M4 with HRE RC103 in Gloss White by HG Performance
The Series RC1 is a product of years of racing with teams like Fall-Line Motorsports and Rum Bum Racing in the IMSA | Continental Tire SportsCar Challenge, a wheel that lead both teams to championships for 4 out of the last 5 years.
HPA Motorsports is the first team to equip its pair of Volkswagen Jettas with the RC103 for the 2015 Pirelli World Challenge season.
HPA Motorsports Volkswagen Jetta with HRE RC103
The Series RC1 debuts with a single style, the RC103, with design cues from the popular HRE street wheel designs, engineered for optimal performance on any track machine, such as the BMW M3.
The Series RC1 is available for 5 lug and center lock vehicles in diameters ranging from 17 to 20 inches and widths ranging from 8 to 13 inches.
"The Series RC1 is the perfect example of how we prioritize high strength, low weight and stiffness for our motorsport wheels," said HRE President, Alan Peltier. "The result is a clean, purposeful design that simply performs."
BMW M4 with HRE RC103 in Gloss White by HG Performance
BMW M4 with HRE RC103 in Gloss White by HG Performance
All HRE wheels are engineered to minimize unsprung mass and rotational inertia for optimal acceleration, handling and braking performance.Each wheel is built-to-order and there are nearly infinite fitment, color and finish options available for the ultimate custom-tailored wheel buying experience.
A wide variety of applications are available including many of the most popular sports and luxury cars on the market.